Thompson & Knight LLP has expanded its Real Estate and Banking Practice as well as its New York and Houston presence with the addition of two new Partners.
Michael H. Jo of New York and Doug Stewart of Houston are leading real estate practitioners and their wealth of experience and strong client relationships are a complement to the Firm's existing practice.
"Michael and Doug are well-respected attorneys, and we are very pleased that they chose to bring their practices to Thompson & Knight," said Gregg C. Davis, Thompson & Knight's Real Estate and Banking Practice Leader. "The real estate markets in New York and Houston are active and growing, and Michael's expertise in commercial lending and securitization and Doug's experience with large-scale and complex transactions will be a tremendous asset for our clients across the nation."
"Expanding Thompson & Knight's Real Estate and Banking practice in both New York and Houston is an important part of our overall growth plan. Michael and Doug have welcomed additions to the practice, as we continue to expand and meet our client's growing needs," said Mark M. Sloan, the Firm's Managing Partner.
Mr. Jo's practice focuses on counseling finance companies, REITs, and banks in negotiating, structuring, and closing complex transactions. His more than 19 years of experience includes mortgage and mezzanine financing, preferred equity and equity investing, and counseling lenders, special servicers, and investors with respect to workouts and investment management.
Additionally, Mr. Jo has a deep understanding of the legal and business issues that arise at both the commercial real estate loan and securitization transaction levels, including the legal aspects of post-securitization matters that include interactions with servicers and trustees.
In prior roles, Mr. Jo served as the managing director for a large bond rating agency where he managed the legal group responsible for new issuance and surveillance of commercial mortgage-backed securities and collateralized loan obligations. He also has experience leading legal departments for the commercial real estate group of a large publicly-traded REIT. Mr. Jo received his J.D. from the New York University School of Law and his B.A., summa cum laude, from the State University of New York at Stony Brook. Prior to joining Thompson & Knight, Mr. Jo practiced at the New York office of Carlton Fields.
Mr. Stewart has more than 40 years of experience representing lenders, banks, developers, builders, and corporations in matters involving real estate, lending, and project finance. In addition, he has experience assisting clients in achieving lines of credit, hotel financing, and syndicated credits, as well as negotiating land acquisition and development contracts, improved property sales and financing, and lender liability issues.
Mr. Stewart is a Fellow of the American College of Mortgage Attorneys and the Texas College of Real Estate Attorneys and has been consistently recognized on the lists of The Best Lawyers in America©, Texas Super Lawyers®, and H Texas Houston's Top Lawyers. He has served as a Director of several Houston-area financial institutions and is a member of the Texas Association of Bank Counsel.
He earned his J.D., with honors, from The University of Texas School of Law, and his B.A., with highest honors, from The University of Texas. Prior to joining the Firm, he practiced at Winstead PC for ten years.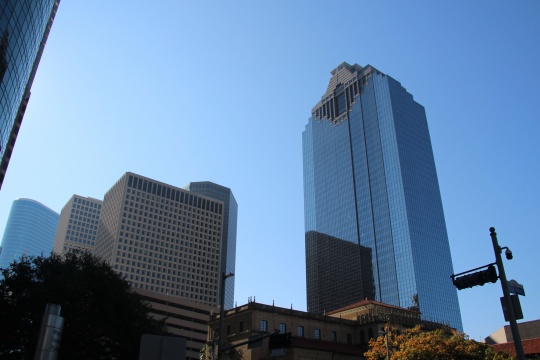 The par 3, like the rest of the course, also is deep inside the 100-year floodplain. Cypress Creek, which forms the club's southern and western boundaries, jumped its banks and flooded the course in the Memorial Day and Tax Day storms. Four feet of water filled the clubhouse during Hurricane Harvey; it did not fully recede from the course for two weeks.
The club's frustrated owner last week sold the 27-acre site containing the clubhouse, tennis courts and swimming pool for $11.5 million to the Harris County Flood Control District, which plans to raze the buildings. The county plans eventually to acquire the remaining 206 acres of the club and course and use the site for massive detention basins.
The initial transaction is emblematic of the county's all-of-the-above approach to flood control. As engineers search for places to store stormwater, especially in heavily developed areas, the flood control district increasingly is turning to golf courses.
"Well over 600 homes experienced flooding in the general vicinity of Raveneaux Country Club in our recent flood events, from 2015 to 2019," said Matt Zeve, the flood control district's deputy director. "There's a large need for stormwater detention volume in the Cypress Creek watershed."
With an influx of capital from the $2.5 billion bond voters approved in 2018, the flood control district has more cash for a land acquisition than at any point in its history and golf courses often are ideal sites for detention projects, Zeve said. They frequently are located next to bayous, abut neighborhoods in need of protection and already are cleared of trees. They also have a single owner, allowing for a quicker acquisition than the county's typical piecemeal approach to purchasing flood-prone properties.
A Chronicle analysis of the county's interactive floodplain map found more than 30 Harris County courses at least partly inside the 100-year floodplain, from municipal links to the private Golf Club of Houston, which hosts an annual PGA Tour event.
Harris County's push for better flood protection, made more urgent after Harvey flooded more than 200,000 homes in 2017, comes at a time when Americans are playing fewer rounds of golf. About 10 percent of courses in the United States closed between 2006 and 2018, according to the National Golf Foundation, a research firm for the industry.
A glut of course building in the 1980s and '90s and a 30 percent decline in golfers since 2000 have been major causes of club closures. Houston's climate is a blessing and a curse for course owners; tee times are available year-round, though several clubs have been subjected to repeated flooding.
Harris County decided against rebuilding the Bear Creek Golf World course after it was swamped by Harvey. The storm also inundated Kingwood Cove Golf Club for the third time in two years, convincing the owners to sell the parcel on the San Jacinto River to developers. The City of Houston closed the money-losing Brock Park course after it flooded in 2016.
Voluntary buyouts
Zeve said several courses have approached the county about selling out. Ongoing negotiations are secret until a deal is reached, he said, though he encouraged interested owners to call the flood control district. The county is open to deals where courses can remain open while helping reduce flooding, he said.
"If a golf club wants to re-do their course … so that during a storm event, that course can temporarily store some stormwater, and maybe provide some flood damage reduction benefit, we're happy to partner," Zeve said.
Sometimes, flooding experts and residents in vulnerable neighborhoods try to move the process along. Phil Bedient, a professor at Rice University's severe storm think tank, said much of Meyerland would be protected if Westwood Golf Club and Braeburn Country Club on Brays Bayou were used to store floodwater. He proposed partnerships in which clubs agree to host detention projects and the county commits to repairing courses after storms. He said the county should seize needed property, if necessary.
"It's better to clean up a golf course than thousands of homes," Bedient said.
The general manager at Braeburn declined to comment; his counterpart at Westwood did not respond to requests for comment.
Zeve said he sometimes gets frantic calls from course owners who suspect the county is trying to force them to sell. He assures them all course buyouts are voluntary.
Former golf courses also are attractive acquisitions for developers, as they often are the only open parcels in densely populated neighborhoods. Commercial real estate developer MetroNational bought the former Pine Crest Country Club in Spring Branch and in 2017 flipped the property to a homebuilder.
Houston City Council unanimously approved permitting 900 homes on the site, which sits almost entirely inside the 100-year floodplain. Several civic groups opposed the project and questioned city leaders' commitment to flood protection. Just weeks earlier, council members enacted stricter floodplain building standards.
Zeve said the flood control district would have liked an opportunity to purchase the Pine Crest plot for a flood mitigation project. Ed Browne, founder of advocacy group Residents Against Flooding, said Pine Crest was a missed opportunity. He said the group "wholeheartedly supports conversion of golf course lands to regional detention basins."
The county jumped at the chance to dig detention ponds on the former Inwood Forest Country Club on White Oak Bayou. The City of Houston purchased the 227-acre site in 2011 to build two basins; the county joined the project three years ago to construct an additional 10. The volume of water that can be stored there exceeds that of the Astrodome. In southeast Houston, the Clear Lake City Water Authority partnered with a nonprofit to convert a former golf course into a 200-acre detention pond.
Final round
The county's deal with Raveneaux allows the club a year to wind down operations and sell equipment.
A foursome of retirees, all longtime members, said during a recent weekday round they doubted a detention basin would provide many benefits.
"They're going to buy these big, expensive buildings, tear them down, and put a hole in the ground," said Ben Mason on the 14th fairway. "It won't hold much water."
Bernie Hollenshead said the flood control district instead should build a long-debated third reservoir in northwest Harris County, to complement the existing Addicks and Barker dams. The quartet conceded, however, they are biased in favor of keeping their tee times.
The shame in the Raveneaux sale, club Vice President Lou Mills said, is the course never has been in better shape. Greens and sand traps are in pristine condition, and the course looked verdant on a recent soggy morning.
He conceded Cypress Creek poses a constant threat, however. Walking along the second hole, he pointed to a section of the waterway that swelled during a recent three-quarter-inch downpour. He said residents of the Champions Forest neighborhood north of the club, where tony homes top $1.3 million, are wary when the forecast includes rain.
"Every time there's a rain event here, they're all freaking out," Mills said. "The minute you get rainfall, this becomes a raging river."
Harris County Commissioner Jack Cagle, whose Precinct 4 includes Raveneaux, said he has sympathy for residents who bemoan the community's loss when the club closes. The stately clubhouse, modeled after a French chateau, has held weddings, retirement parties, and other events since the late 1970s.
The prospect of providing badly needed flood protection on the site, however, is too golden an opportunity to pass up as neighborhoods along Cypress Creek continue to fare poorly in storms, he said. Cagle's own home, three miles downstream from Raveneaux, flooded during Harvey.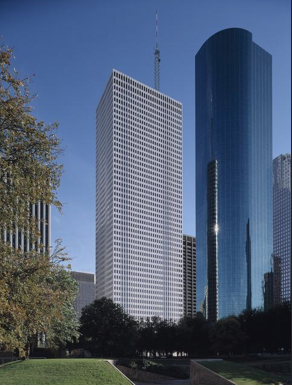 NEW YORK, Jan. 28, 2020 /PRNewswire/ — Hunt Real Estate Capital announced today that it has provided a Fannie Mae Multifamily Affordable Housing (MAH) Preservation loan in the amount of $18.1 million to refinance an affordable multifamily community located in Houston, Texas.
Copperwood Ranch Apartments is a 280-unit, garden-style multifamily community that was developed by the borrower in 2003 through the Low-Income Housing Tax Credit (LIHTC) program. Located at 6833 Lakeview Haven Drive, the property is situated on 12.1 acres of land and offers 48 one-bedroom, one-bathroom units; 168 two-bedroom, two-bathroom apartments; and 64 three-bedroom, two-bathroom units contained in 16 two- and three-story buildings. The community also features one single-story clubhouse building.
The 15-year loan features two years of interest-only payments followed by a 30-year amortization schedule. The property's 15-year compliance period ended on December 31, 2019, through the borrower will ensure that 100% of units will be occupied by low-income households (household income not exceeding 60% of AMI) during a 15-year extended use period.
"This is the fourth Agency loan that we have closed for this experienced sponsor since 2016," noted Paul Weissman, Senior Managing Director and Head of Affordable Housing Finance at Hunt Real Estate Capital. "The borrower currently maintains a Texas portfolio of 11 affordable housing communities with more than 2,300 units. Copperwood Ranch has been well maintained by the owner for the past 16 years, with more than $160,000 in capital expenditures invested since 2018."
Property amenities include a swimming pool, recreation room, playground, laundry facilities, gated access, covered parking, fitness center, Wi-Fi in common areas, business center, and internet/computer library.
The property is located approximately 22 miles northwest of the Houston Central Business District.
About Hunt Real Estate Capital
Hunt Real Estate Capital (HREC), a subsidiary of ORIX Corporation USA, is a leader in financing, investing and managing multifamily housing and commercial real estate. HREC is a source of debt and equity capital for multifamily, affordable housing, manufactured housing, healthcare/senior living, retail, office, industrial, self-storage, and mixed-use assets through Fannie Mae, Freddie Mac, FHA, its own balance sheet and managed public and private investment vehicles.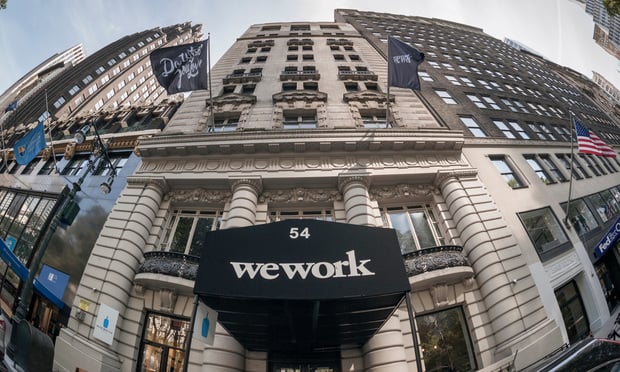 HOUSTON—WeWork's setback could lead to a number of landlords in various US markets wrestling with how to fill space, according to a new Transwestern research report.
There have been many measures of the impact coworking has had on the office sector; Transwestern offers a new one in its study: when comparing coworking expansion to the growth of top industries nationally since 2015, coworking ranks ninth. Just prior to WeWork's IPO, momentum in the sector accelerated dramatically, improving its ranking to sixth among all industries through the third quarter of 2019, and by itself accounts for nearly 8 million square feet of absorption.
Specifically, WeWork's US portfolio currently comprises approximately 27 million square feet in 35 US metros, with New York accounting for 10.3 million square feet, followed by Los Angeles (2.2 million square feet), San Francisco (1.8 million square feet), Washington, DC (1.6 million square feet), and Boston (1.5 million square feet).
To state the obvious, the success or failure of these locations has the potential to affect availability, lease terms and other real estate fundamentals, impacting neighboring properties and entire submarkets, Transwestern says.
The math on that point is clear: WeWork committed to more than half the total space it has leased within the past two years at a time when rent was rising nationwide, according to Jimmy Hinton, senior managing director, investments and analytics. More than a quarter of that space remains 'unsold,' presenting a significant amount of financial liability for the company, he says in prepared comments. Now WeWork finds itself in the position of having to market more than 7 million square feet of space as the economy is beginning to slow and businesses are taking a cautious stance in an uncertain political environment, Hinton adds.
Hinton explains that WeWork's business model, grounded in its strategy to build communities by saturating select markets, was predicated on positive leasing spreads between its own base rent and that of its sublessees, an increasingly difficult balance as prevailing market rents increased over time.
"As a result, risks inherent in WeWork's business plan would most probably have played out in periods of adverse market conditions," he says. "As we now know, such circumstances came in the form of restrictive capital supply to WeWork, not from a dearth of tenant demand."
As the company explained in its IPO, WeWork's workstation pipeline included five distinct phases—Find, Sign, Build, Fill and Run. The first three categories captured locations before opening, while the last two reflected open locations, Transwestern explains. As of November 2019, 66.6% of WeWork's Build space, 20% of Fill space, and 6.5% of Run space were vacant nationwide, with Atlanta exhibiting the greatest percentage of availability, at 42.4%, compared to the total market portfolio.
The report concludes that the overwhelming majority (90.5%) of risk is related to lease commitments still in the Build and Fill phases—in other words, where WeWork is constructing space it intends to sublease or is currently subleasing, to corporations or individual memberships.
Of the top five metros, as measured by WeWork total square feet, New York, Washington, DC, and Los Angeles have the greatest percentage of available space classified in these phases.
Commercial property values in Houston should trend upward in 2020, as the region's positive job growth will increase demand for development opportunities, according to Houston-based valuation firm Deal Sikes. Bisnow/Catie Dixon Matthew Deal and Mark Sikes DATACENTER INVESTMENT CONFERENCE & EXPO (DICE) SOUTH 2020 APRIL 9, 2020 | REGISTER NOW   FEATURED SPEAKER ROMELIA FLORES Distinguished Engineer & Master Inventor, IBM "Houston's commercial real estate values will be on a solid upswing in 2019," Deal Sikes principal Matthew Deal said. "With Houston expected to gain population significantly in the next decade, the long-term forecast must include rising property prices that will be very impressive over the long haul." The firm said rising land prices have pushed industrial development farther away from the center of the city, and outer suburban land prices have increased accordingly. But that hasn't stopped development: More than 15M SF of warehouse and industrial space is under construction in the greater Houston area, the firm said. Meanwhile, property values in the urban core remain strong, as developers and builders locate buildings for redevelopment, or seek sites that are appropriate for new construction. "Multifamily construction is strong in Houston and researchers report more than 25,000 units are now under construction, although the pace is expected to be slightly more moderate in 2020 as the new inventory is absorbed," principal Mark Sikes said.  "Investor demand is good and multifamily valuations have not yet peaked in most submarkets." Though newer office buildings and Class-A towers under construction are leasing briskly, Houston's office market is its most sluggish sector, according to the firm. The energy industry — a juggernaut in Houston's leasing arena — is in the midst of a downturn, which is hurting growth. The healthcare sector is faring better. The firm identified the Texas Medical Center as a source of growth for Houston, pointing to the expansion of several hospitals and research facilities. "Although there are a few exceptions, the real estate market in Houston is headed for another good year," Sikes said. "The region's economy is healthy and although the energy industry is in a lackluster period, the overall economic outlook is outstanding."