Houston Realty Advisors Inc. has a new listing available FOR LEASE in Pasadena, TX. This property is located at 906 Witter St. it's a Flex/ Warehouse/ Office Building. containing 13,450 Square Feet of Building.
For more information please contact us.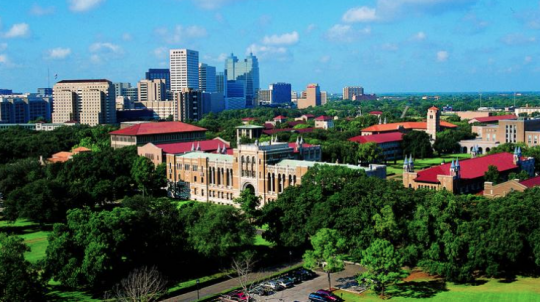 The annual Rice Business Plan Competition was canceled for 2020 due to concerns surrounding the coronavirus.
The Rice Business Plan Competition was scheduled to take place at Rice University between March 26 through 28. RBPC is one of the largest student startup competitions in the world.
"We received word Sunday evening that Rice University, with guidance from the Rice Crisis Management Committee, is prohibiting all on-campus public events and gatherings with more than 100 people to minimize close contact among large groups of people," according to a statement on the RBPC website.
Rice has canceled all classes at the university for a week citing fears of spreading the coronavirus as the cause. Conversations were had about holding the event in an alternative way, but it was found to not be possible.
"We have successfully run the competition for 19 years, and we were very excited to host and celebrate the 20th edition later this month," per the statement.
Memorial Hermann Health System, Houston's largest health system, opened a new 17-floor critical care tower at its Texas Medical Center hospital.
Memorial Hermann-Texas Medical Center's new tower, dubbed the Susan and Fayez Sarofim Pavilion, began accepting emergency room patients effective Feb. 20, according to a hospital spokesperson.
Susan and Fayez Sarofim, the billionaire behind Houston-based investment firm Fayez Sarofim & Co., donated $25 million for the project — the largest gift Memorial Hermann had ever received when it was announced in February 2018. The Sarofim Pavilion was part of a roughly $700 million renovation and expansion project at Memorial Hermann-Texas Medical Center, according to Memorial Hermann.
"The Sarofim Pavilion enables Memorial Hermann to stay ahead of the fast-growing advances in medicine, keep pace with the extraordinary growth of the greater Houston metropolitan region and, most importantly, meet the health needs of our community for years to come," David Callender, president, and CEO of Memorial Hermann said in a news release.
The new 17-floor tower has more than 140 patient rooms; 24 operating rooms, including three hybrid ORs; a 335-seat cafeteria dubbed the Arboretum Café; and 900 new parking spots. Sarofim Pavilion also is the new home of the Red Duke Trauma Institute at Memorial Hermann-TMC — one of two adult Level 1 trauma centers in Houston.
Operations for Memorial Hermann's air ambulance service, Life Flight, moved on top of the new tower. The new John S. Dunn Heliport is 10,000 square feet larger than the old helipad and is capable of handling the weight of a Black Hawk helicopter.
"As the Houston community is growing by leaps and bounds, the need for access to quality health care increases exponentially," Susan Sarofim, chair of the Memorial Hermann Foundation board between 2015 and 2017, said in the release. "Memorial Hermann has stepped up to the plate to deliver a new facility with greatly increased patient capacity and state-of-the-art equipment. Fayez and I are so proud to support Memorial Hermann as the health system continues to deliver award-winning, innovative care to the Houston community."
Construction began on the Memorial Hermann-TMC expansion in 2015. The building of Sarofim Pavilion took over 5,500 workers and 3.5 million man-hours, according to Memorial Hermann. Houston-based Vaughn Construction served as the project's general contractor.
PEARLAND – HCA Houston Healthcare recently broke ground on the HCA Healthcare Center for Clinical Advancement, a new, state-of-the-art training center.
NAI Partners' Griff Bandy, Partner, and Joe Bright, Senior Associate, represented HCA in the transaction for the 48,400-SF. ground-up new build located at Pearland Town Center, 11200 Broadway Street, just west of Texas 288.
The project is scheduled to open by early 2021. The healthcare organization signed a long-term lease for this specialized build-to-suit.
The training center will have high-fidelity hospital simulation labs, connected classrooms and de-briefing rooms, where the health system's nearly 7,000 nurses will receive ongoing clinical education and training.
"We're extremely pleased to have been able to find the perfect solution for HCA in the heart of Pearland Town Center, and honored to play a small role in helping bring a healthcare training and meeting facility of this magnitude to fruition," said Bandy.
"This was a complex deal given our client's specific requirements," added Mr. Bright.
HCA Houston Healthcare officials will gather with shovels and hard hats at the site of the HCA Healthcare Center for Clinical Advancement for an official groundbreaking ceremony on Wednesday, February 26.
"The HCA Healthcare Center for Clinical Advancement is a significant part of our strategic nursing plan to support and grow our nurses as the differentiator at our hospitals and other facilities," says Kelli Nations, chief nurse executive at HCA Houston Healthcare, one of the city's largest healthcare systems. "It certainly helps us raise the bar for nursing care in Houston."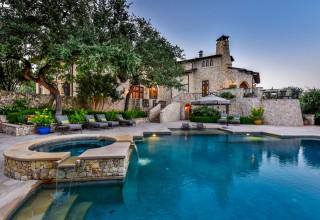 ​​​​​Elite 25sm, the premier membership organization for luxury real estate agents, has announced its expansion in Spring 2020 with the launch of chapters in Houston and Dallas, Texas. Established in 1994 and based in Austin, Texas, Elite 25sm  represents a city's top luxury residential agents, providing ample opportunities to increase exposure, bolster reputations, network with fellow top luxury agents and stay educated on real estate trends and happenings. Beyond the value for members, Elite 25sm also presents an incomparable asset for buyers and sellers, taking out the guesswork of finding an agent.
"We're excited to bring this exclusive opportunity to luxury realtors in the largest real estate markets in Texas," said Tony Trungale, Managing Director of Elite 25sm and a Senior Loan Officer with PNC Bank. "This organization has proven to be an invaluable resource for our members, allowing unmatched time and space for networking and dealmaking."
Founding Elite 25​ Austin member Cindy Goldrick of Wilson & Goldrick Realtors said of the group: "I've been a member of Elite 25sm in Austin since its inception 25 years ago and it has been an essential part of my real estate career and success. Elite 25sm membership provides individual agents recognition as verified leading producers of high-end homes and, equally important, it offers camaraderie with other top agents and the opportunity to network. I've been excited and motivated to work to meet the criteria each and every year."
Members apply on an annual basis and are chosen based solely on production numbers, ensuring a true representation of the city's top professionals. Criteria for membership varies year to year, but eligibility begins with a minimum of four homes sold each over $1 million. In 2019, each of Austin's 34 members sold at least eight homes over $1 million – a major marker of Austin's booming housing market – for a staggering collective sales total exceeding $1 billion.
"In today's fiercely competitive market, Elite 25sm is the perfect platform to provide a competitive edge for my clients," said Dara Allen, Broker Associate and Sales Manager for Compass Austin. "All members of Elite 25sm are experts in the luxury market and our monthly luncheons – always in a member's fabulous new listing – give us the opportunity to share coming soon and pocket listings."
Elite 25​ Houston and Elite 25​ Dallas will continue under the leadership of Tony Trungale, with Advisory Board members to be announced. Marketing efforts will continue to be managed by Commission.Co, a boutique Austin-based agency specializing in social media, video, and design for luxury and commercial real estate.