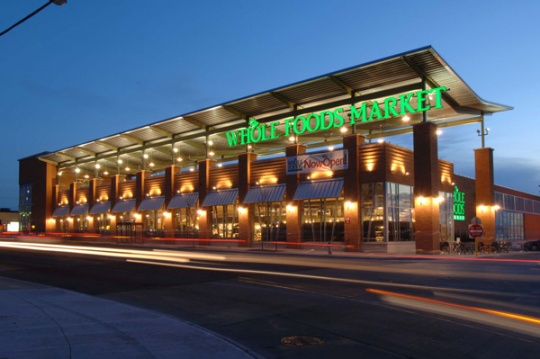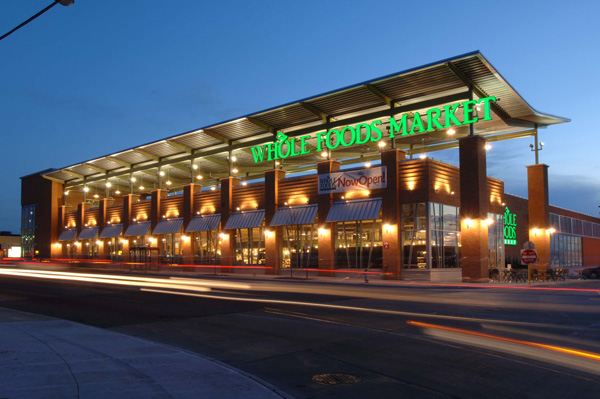 In formats big and small, the number of players and concepts grows. When it comes to store size in the Texas grocery business, there's no such thing as too big or too small. From the 100,000-square-foot Kroger to a 5,000-square-foot Hispanic butcher, the state's torrid population growth has not only opened the door for a plethora of grocery concepts and competitors, but it has also given grocers the flexibility to match the size of their stores to the population densities of the surrounding submarkets. The Lone Star State has added approximately 850,000 new residents over the past two years combined, with the growth balanced between urban and suburban areas. According to Simmi Jaggi, senior vice president in JLL's retail brokerage division, this balance enables grocers to customize new locations to existing market characteristics, rather than gamble on an influx of people that may or may not come. "In urban settings, we see grocers getting smaller and more agile, in some cases going to a vertical, multi-story layout," says Jaggi. "But in suburban markets, we see grocers generally getting bigger." Even in urban settings, when land constraints become a bigger factor in site selection, ultimately it's the demographic analysis of the area that dictates size of the project, says Jaggi. Basing store size on population volume generates a high level of sales per square foot, a key metric in evaluating the performance of grocery stores. "The true, key factor in the site selection process is density of population," says Jaggi. "After that, it's a prime intersection in the middle of a dense population. That's what it all really boils down to, because in the grocery business it's all about sales volume." In addition to playing into demographics, Texas grocers are able to build and lease locations that mesh with their brand images. Traditional grocers like Kroger and H-E-B can go bigger, enhancing their appeal to onestop shoppers. Specialty grocers like Trader Joe's, on the other hand, can go smaller, solidifying their images as niche retailers with high-quality, private-label offerings. Jason Baker, founding partner of Houston-based retail brokerage firm Baker Katz, credits this trend to the efforts of traditional grocers such as Kroger and H-E-B to diversify their product lines and service offerings. "Twenty years ago, Kroger and H-E-B were doing 25,000- to 35,000-square foot stores," says Baker. "Now, both grocers are at or above 100,000 square feet because they're offering everything from furniture and extended pharmacies to shoes and haircuts, not to mention stores that now have full restaurants operating inside. The willingness to experiment is driven by the significant foot traffic they generate." As for the specialty chains, adds Baker, their movement toward smaller store spaces stems from a willingness to locate stores closer to one another, a byproduct of expanding into more densely populated urban spaces. But flexibility, by definition, goes both ways. Not all big stores are getting bigger, nor vice versa. According to David Livingston, an independent researcher and site selection consultant for supermarkets, some chains are rebelling against their traditional formats and brand images simply because a given target market demands it. "Small formats like Aldi have been getting somewhat smaller, and large formats like Walmart have been developing smaller stores to better fit smaller markets," says Livingston. "Target has also been developing smaller urban formats for more densely populated cities. Basically, supermarkets will fit the store to the market." One Game, Many Players With great population growth comes great competition. Specialty grocers like Sprouts Farmers Market and its subsidiary, Sunflower Farmers Market, have been expanding in Texas since 2002, the year both chains were started. Then there is upscale organic grocer Whole Foods Market, which is based in Austin. These companies rank first, fourth and eighth, respectively, on Chain Store Guide's list of the 50 fastest-growing grocery franchises in the United States, based on five-year unit growth. Despite the successes of these grocers, consumer trends still seem to favor the big players. According to a 2016 study by Food Marketing Institute (FMI) and food and beverage consulting firm The Hartman Group, the average shopper makes 1.6 trips to the grocery store per week, spending about $100 per trip. In such an environment, one-stop shopping marts with low price points retain the advantage.    By Taylor Williams  Texas RE Business Magazine
For more information on Houston office space, Houston retail space or Houston warehouse space and Houston industrial space, please call 713 782-0260 or see my web site at : www.houstonrealtyadvisors.com  Thank you for your interest.
Regards,
Ed A. Ayres
Houston Realty Advisors, Inc.
Mitaquye oyasin
Please follow me on Twitter at https://twitter.com/edayres, my blog at https://houstonrealtyadvisors.blogspot.com,