A two-acre land parcel was acquired in Houston's Pearland suburb envisioned to house a self storage facility built using surplus shipping containers. Houston-based GreenSpace Holdings launched development on the site at 2515 Westminster Rd., which is planned for 1,017 units. Built using roughly 320 surplus shipping containers, it is believed to be the first-of-its-kind facility in the world.
The Class A facility will offer 95,565 square feet of rentable space across three stories and operate under the CubeSmart brand. In addition to 24-hour surveillance, electronic access control, climate-controlled units, and a retail-oriented customer service office, the facility will feature a modern, patent-pending design that was first outlined on a napkin more than two years ago by Greenspace Holdings' Rick Stockton and David Ledoux.
The method is said to reduce multistory self-storage construction costs by up to 50%, the construction schedule by four to six months, and occupancy required for positive cash flow to approximately 45%. GreenSpace plans to build 50 more multistory self-storage facilities across the U.S. in the next seven years.
Two new restaurants coming to the Galleria have filed building permits with the city of Houston.
Nobu, a popular sushi restaurant, and Fig & Olive, a Mediterranean cuisine eatery, filed commercial building permits at 5115 Westheimer Road in the former Saks Fifth Avenue space at the Galleria Mall.
New York-based Nobu's permit was for $7 million to build-out the space. The contractor is Boston-based Shawmut Design and Construction, but no opening date has been set yet, according to a spokesperson, though it should open sometime in early 2018.
Fig & Olive, also based in New York, filed its permit for $4 million for a restaurant build-out. Representatives from Fig & Olive did not immediately respond to the Houston Business Journal's request for comment.
New York-based RKF brokered both transactions last fall.
The Galleria is owned by Simon Property Group, Inc. (NYSE: SPG), which has been renovating and expanding the mall for several years now. The former Saks Fifth Avenue space, also known as the Galleria VI wing, officially opened June 30, according to a press release. The 110,000-square-foot space will host 35 retailers and restaurants.
For Nobu, this location will be its first in Houston and second in Texas. The Galleria space will occupy 10,000 square feet on the second level with private elevator access. Nobu has several U.S. restaurants including in Dallas, New York, California, Las Vegas, Florida and Hawaii, as well as international locations.
The Westheimer space will be Fig & Olive's first Lone Star State restaurant. It's street-level spot will be about 7,000 square feet. The restaurant has several locations in New York and California along with one in Washington, D.C., and another in Chicago.
HOUSTON – April 2017 was the strongest April in the history of Houston real estate for single-family home sales, reports the Houston Association of Realtors.
The record-setting April followed a record March. The strong Spring sales indicates that the Houston market may be heading toward its best year on-record.
A total of 6,583 single-family homes sold in April, up 3.1 percent from the 6,387 sales in April 2016, HAR reports.
The city known for horizontal expansion might be the most flexible in the U.S. when it comes to investment in CRE. Houston is the largest American city without zoning regulations. High-rises can crop up next to single-family homes, or on lots previously occupied by industrial facilities, with little or no red tape. In the past, the market for single-family homes in Houston pushed development away from the urban core. Developers several years ago were purchasing tracts of land over 1,000 acres to build master planned communities in suburbs like The Woodlands. Large land purchases outside of the Inner Loop have slowed, and interest has moved toward higher-density construction closer to Houston's center. Residential developers have shifted their focus to lots ranging from 10 to 15 acres, with utilities and entitlements already in place. City officials have added benefits to sweeten the deal, offering $15K/unit for building multifamily Downtown.
In Houston's East End, land development possibilities are transforming a sparse area on the edge of Downtown into an up-and-coming hub for residential and commercial activity. The addition of a four-mile light rail line and the $7M in pedestrian improvements underway will help attract development to the neighborhood's 16 square miles of empty or underused industrial land. But Downtown has some competition for higher-density development. As the local government pushes for increased density, investors can leverage the ability to transform less popular asset classes into those that are in demand, thanks to the city's laissez-faire approach to land use. The breadth and flexibility of city zoning has allowed areas outside of Loop 610 to develop mixed-use "town centers." Suburbs like The Woodlands and Sugar Land, 20 and 30 miles from Downtown, respectively, advertise walkable urban amenities. CityCentre, an upscale development in Memorial City, advertises a live/work/play experience 14 miles west of Downtown. "Higher density tends to happen around the centers of employment," said Todd Mason, an Avison Young principal specializing in industrial, land and investment sales. "So you have Downtown, but there are other areas in the suburbs that are starting to pop up. Developments like Sugar Land Town Square and Market Street in the Woodlands, a town center area with several big office moves, like Exxon." Regardless of location, the flexibility offered by Houston's lack of zoning is good news for land investors. They will never be locked into one asset class on their land. "In a zoned community, once you have your product on the ground, it is a barrier to entry for the next guy," Mason said. "There really isn't a barrier in Houston."
Without those barriers, development can happen at a much faster rate. A site can go from greenfield to finished product in under 18 months, instead of the three years it would take in highly regulated cities like New York or Los Angeles. Property type conversions can happen just as fast and with limited restrictions. "That is the distinction in Houston," Mason said. "For land investors it is a little less risky because if apartments are hot right now, you can sell into the multifamily market. If apartments are down and office buildings are hot, you can sell to office developers or retail developers. A developer is not limited by artificial regulations that may have nothing to do with demand." Institutional investors have caught on to the possibilities and lower risk in Houston. City officials have to make urban density worth their participation, but given the ease of development, it should not be that difficult. "With less cost to entitlement, and fewer political entanglements, developers can bring their product to the market much faster and cheaper," Mason said.
For more information on Houston office space, Houston retail space or Houston warehouse space and Houston industrial space, please call 713 782-0260 or visit our web site at: www.houstonrealtyadvisors.com Thank you for your interest.
Thanks,
Ed A. Ayres
Houston Realty Advisors, Inc.
Please follow me on Twitter at https://twitter.com/edayres, my blog at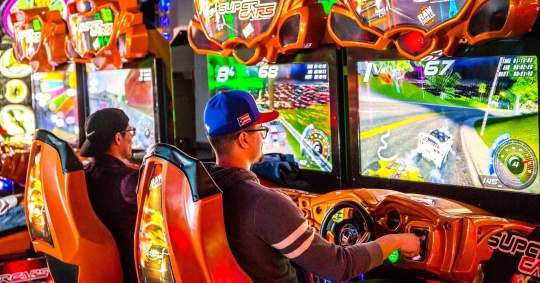 By the time August rolls around, there will be about 350 fewer J.C. Penney, Macy's, Sears and Kmart stores at retail shopping centers across the U.S.
For some of those properties, the loss of these stores could be the final blow that puts them out of business. Yet in other instances, the vacancies will provide landlords an opportunity to reinvent the space for more in-demand tenants — allowing them to charge a higher rent, to boot.
From growing retail chains to dining and entertainment, here are some of the tenants who are filling in malls' empty anchor space, according to a new report by JLL.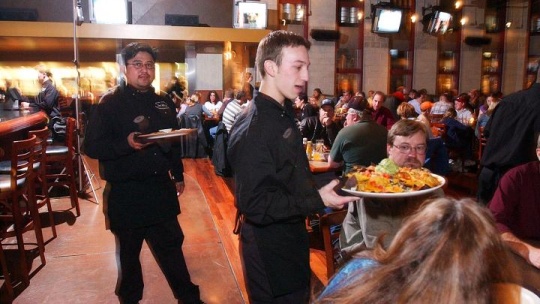 Yard House
Started in Long Beach, California, back in 1996, Yard House is known for its massive draft beer selection. The restaurant has roughly 70 locations. As part of its expansion, the company has leased space in a former Sears location at the King of Prussia mall near Philadelphia. It opened last month.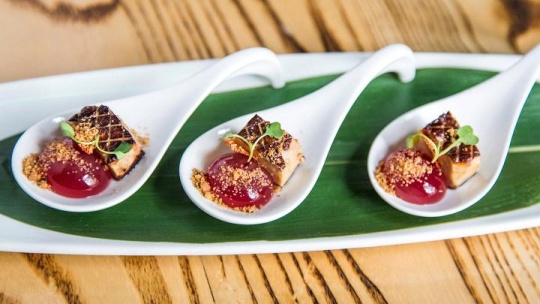 Nobu
As seen with Yard House, dining at the mall is no longer limited to a dowdy food court. New York hot spot Nobu is bringing its latest high-end sushi joint to a former Saks Fifth Avenue location at The Galleria in Houston. It is scheduled to open this fall.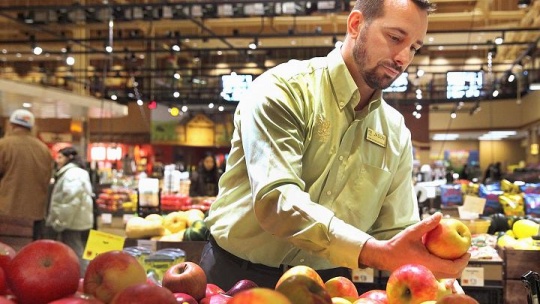 Wegmans
Once limited to open-air shopping centers, grocers like Wegmans have slowly been creeping into vacant  retail and mall spaces. The frequent visits grocery stores generate make them attractive to landlords, and shoppers benefit by being able to consolidate their trips. Wegmans will take over a former J.C. Penney store at Boston's Natick Mall in 2018.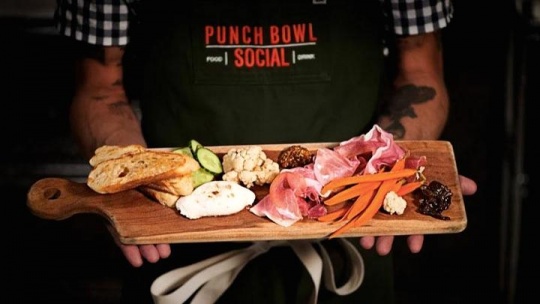 Punch Bowl Social
As consumers spend more of their discretionary income on experiences, landlords are increasingly recruiting tenants who provide some form of entertainment. Punch Bowl Social is an adult gaming center that brings billiards, darts and bowling together with food and cocktails. Punch Bowl opened in a former Nordstrom space at Indianapolis' Circle Centre Retail Mall last year.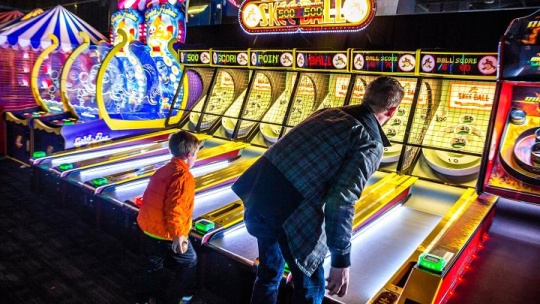 Dave & Buster's
Dave & Buster's is another entertainment concept infusing a dose of fun in America's malls. It has opened three locations in former Sears stores, according to JLL.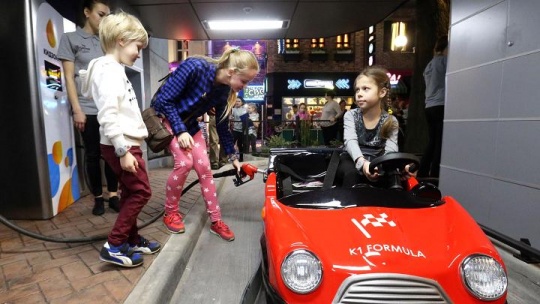 KidZania
The fun isn't limited to adults. KidZania, a recreational learning center that lets children roleplay as a firefighter or chef, will open its first U.S. location next year. Making its debut at the Stonebriar Centre in Frisco, Texas, KidZania will fill a custom new space.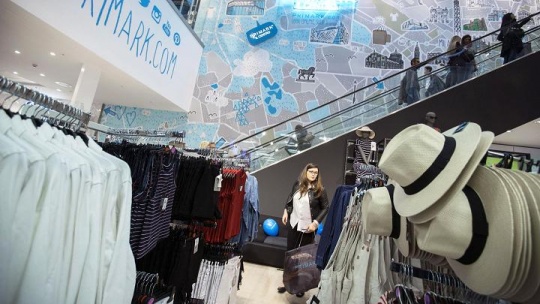 Primark
Though a large chunk of vacant space is being filled by nontraditional tenants, up-and-coming retailers are also stepping in. Irish fast-fashion chain Primark is one example, having taken up a portion of the space formerly occupied by Sears at several Northeast malls.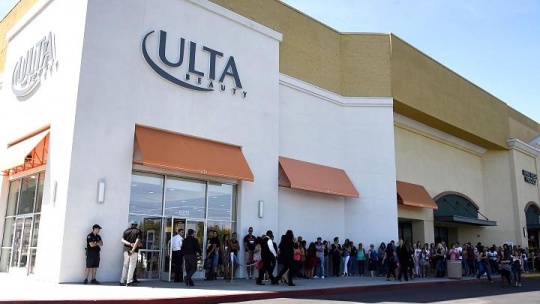 Ulta
Ulta's expansion plan will bring 100 more of its beauty shops to the U.S. this year. This fall, it will take over a portion of a former Sears at College Mall, in Bloomington, Indiana.
For more information on Houston office space, Houston retail space or Houston warehouse space and Houston industrial space, please call 713 782-0260 or visit our web site at:https://www.houstonrealtyadvisors.com  Thank you for your interest.