Investor Admiral Capital resells the land under its new Addison office building.

Investors who just purchased an Addison office have already sold the deal – not the building, but the land under it.
New York-based Admiral Capital Group last week purchased the new Fourteen555 project – a 249,564-square-foot office building on the Dallas North Tollway.
The building was completed last year by developer Cawley Partners and is 95% leased to tenants including Occidental Chemical.
After closing the purchase, Admiral Capital, in turn, resold the land under the building to Woodbranch Investments Corp.
Admiral will continue to own and operate the building on a 99-year lease from Woodbranch Investments.
The investor in a similar transaction flipped the land under two Collin County buildings it purchased earlier this year to real estate investment trust Safehold Inc
It's a way for the investor to capitalize the purchase and spread the cost over years of land lease payments, real estate brokers say.
New York Life Real Estate Investors, on behalf of New York Life Insurance Co., provided the ground lease financing for the latest Addison deal.
"We are pleased to provide this long-term financing which represents an attractive risk-adjusted return given the look-through value of the property," Leslie Cassingham, Senior Director in New York Life Real Estate Investors' Southwest Regional Office, said in a statement.
New York Life says it has done similar transactions with Woodbranch Investments.
Woodbranch is a private, Houston-based investment firm.
For more information on Houston office space, Houston retail space or Houston warehouse space and Houston industrial space, please call 713 782-0260 or see my web site at: www.houstonrealtyadvisors.com  Thank you for your interest.
Houston-based Stewart Information Services Corp. (NYSE: STC) and Jacksonville, Florida-based Fidelity National Financial Inc. (NYSE: FNF) have mutually agreed to cancel their merger agreement.
Fidelity would have acquired Stewart in the cash-and-stock deal, which was valued at $1.2 billion when it was announced on May 2018, but the former will now pay the latter a $50 million reverse termination fee.
The Sept. 10 announcement comes just days after the Federal Trade Commission filed a lawsuit to block the deal. Fidelity and Stewart are two of the four largest title insurance underwriters in the U.S., the FTC said in a Sept. 6 press release. The FTC alleged that "the merger would substantially reduce competition in-state markets for title insurance underwriting for large commercial transactions, and in several local markets for title information services," the release states.
"While we were disappointed with the FTC's decision regarding Stewart's combination with Fidelity, we are well-positioned to execute on a standalone strategic plan built around growth and profitability," Thomas Apel, Stewart's chairman of the board, said in Stewart's Sept. 10 press release.
Also in the release, Stewart announced that Matthew Morris, who has served as CEO since 2011, has assumed the role of president. Effective immediately, he was replaced as CEO by Frederick Eppinger, who has more than 35 years of experience in finance and strategic marketing in the insurance industry and has been a Stewart director since 2016. Most recently, he served as president, CEO and director of The Hanover Insurance Group, retiring in 2016. He also previously served as a partner for McKinsey & Co., a global management consulting firm.
Meanwhile, John Killea, who has been president of Stewart since 2017, will retain his roles as general counsel and chief legal officer.
"The actions we have taken today are designed to enhance our strength, focus our company on the opportunities before us and build a leadership team with the best mix of experience and expertise to drive value creation," Apel said in the release. "To further support the new direction, we will be actively reviewing the Board's makeup to ensure the appropriate mix of diversity as well as operational and growth-oriented experience."
For more information on Houston office space, Houston retail space or Houston warehouse space and Houston industrial space, please call 713 782-0260 or see my web site at: www.houstonrealtyadvisors.com  Thank you for your interest.
Houston-based Fuller Realty Partners has added another west Houston office building to its portfolio and will turn to fill the substantially vacant property.
It's Fuller Westchase Place affiliate bought Westchase Place, a six-story office building at 11200 Richmond from Dallas-based Capstar Real Estate Advisors. The purchase price was not disclosed, but the building is valued at about $14.8 million on Harris County tax records.
The 150,000-square-foot-plus building was built in 1999 and substantially renovated in 2009 and 2013. An on-site garage has a generous parking ratio of 4.4 cars per 1,000 square feet.
Unlimited Digital Access for as little as 95¢
Read more articles like this by subscribing to the Houston Chronicle
"We're willing to spend money for building improvements to get it leased up," said Steve Darnall, a principal, and chief operating officer of Fuller Realty Partners. "It's only 44 percent occupied. The owner purchased this a while back and has lost tenants with the oil and gas downturn."
Fuller should have an advantage in the market, Darnall said. "We liked it because this building, for its class, is probably the newest and nicest. Given our purchase price, we're going to be able to compete or undercut rental rates of what we consider lesser properties."
Rudy Hubbard, Kevin McConn and Rick Goings of JLL marketed the property for Capstar. The property last changed hands in 2013 when oil was riding high and companies were expanding.
The office availability rate, including sublease space, in Westchase reached 27.9 percent in the second quarter, according to commercial real estate firm Transwestern. That compares to 13.7 percent when the building was last sold, in 2013. By comparison, the Houston region overall posted a 23.5 percent availability rate in the second quarter, up from 16.2 percent at the time of the last sale.
Fuller Realty, which will manage and lease the property in-house, plans to break up some of the larger spaces to create speculative suites that will be easier to lease, Darnall said. In addition, the building could accommodate a company that needs up to two floors of contiguous space.
The Westchase submarket, centered around Beltway 8 and Richmond, absorbed 238,212 square feet of office space in the second quarter, according to Transwestern. Large deals included a 114,000-square-foot lease for Honeywell's relocation to CityWestPlace, a 108,109-square-foot lease by Empyrean Benefits at Pinnacle Westchase, a 90,000-square-foot lease for LJA Engineering at Westchase Park II, a 67,000-square-foot renewal for ABB at Westchase Park I, and a 40,796-square-foot renewal for U.S. Physical Therapy at Briar Forest Crossing.
The deal comes as a number of office buildings have changed hands across the Houston market recently, including 600 Travis, 1616 Voss, 7500 San Felipe, 6363 Woodway and HP's new campus in Springwoods Village.
"Due to the counter-cyclical nature of Houston's economy relative to the rest of the country, combined with the overall capital markets environment and historically low-interest rates, the investor demand in Houston office is higher than we've seen since 2014," said Kevin McConn of JLL.
The building is close to the new Trailside Park at the southern end a trail that extends northward to Houston Community College at Westheimer and Hayes. The Westchase District worked with area building owners on the park, which has a picnic table, zip line, chairs, and public art.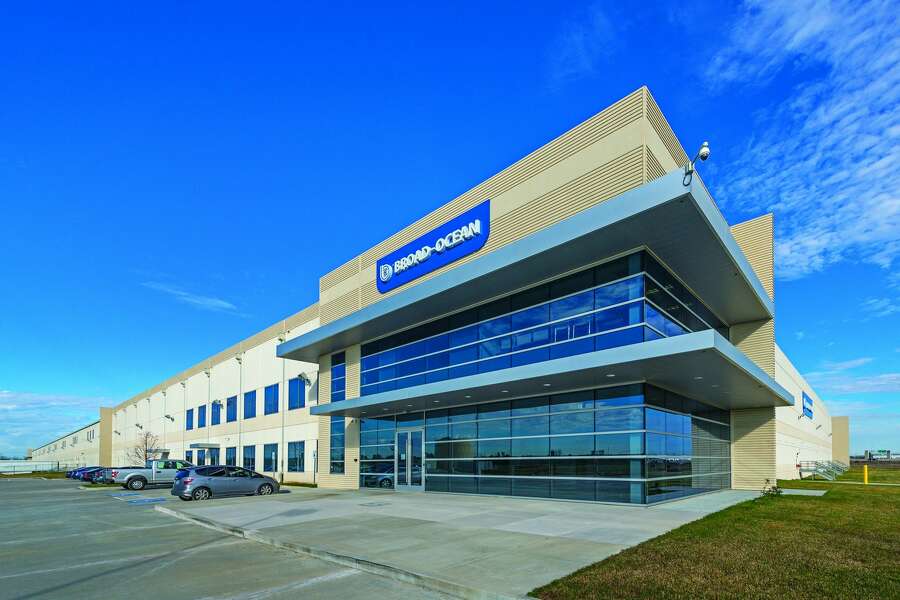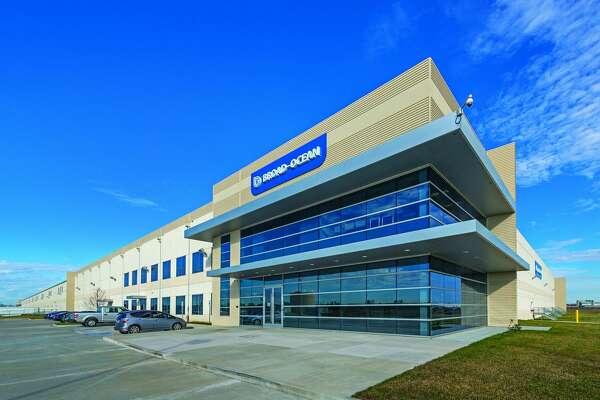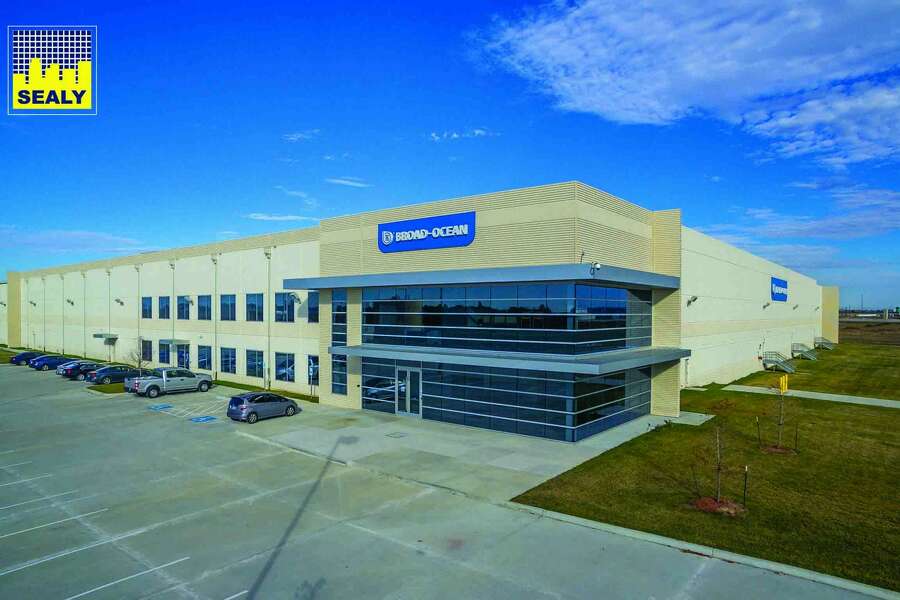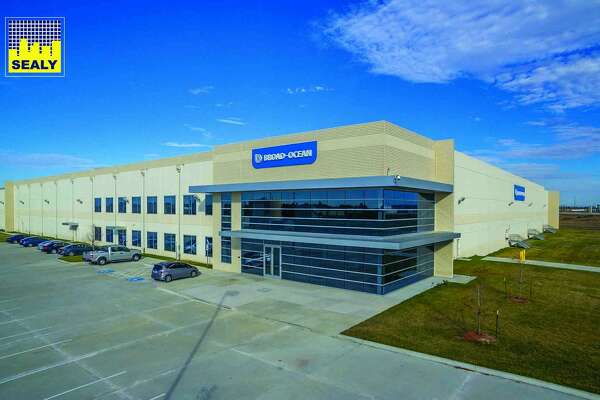 An affiliate of Sealy & Co. has acquired a recently built distribution warehouse totaling nearly 500,000 square feet in the far northwest Houston area near Waller.
The 479,806-square-foot building at 18140 Kickapoo Road was acquired by Sealy Industrial Partners for an undisclosed price.
"Houston's rapidly growing industrial market and increasingly low vacancy rates are attractive to us," Scott Sealy Jr., the company's chief investment officer, said in an announcement.
Unlimited Digital Access for as little as 95¢
Read more articles like this by subscribing to the Houston Chronicle
The property, on the south of U.S. 290 about eight miles past the Grand Parkway, was developed by Broad-Ocean, a China-based manufacturer of electric motors. The building is across U.S. 290 from the expansive Daikin Texas Technology Park. Broad-Ocean is a supplier to heating and cooling equipment maker Daikin.
RELATED: E-commerce continues to feed the industrial beast
Broad-Ocean, which leases the property, offer the new owner stable occupancy for several years, according to Sealy & Co.
"This is a core asset with features we believe to be attractive to many of the surrounding manufacturers, suppliers, and distributors," Sealy said. "We're looking forward to executing our strategy of acquiring at a discount to replacement cost and stabilizing the asset."
Scott Sealy Jr., Jason Gandy, and Tom Herter led the Sealy investment services team on the transaction, while Tom Lynch and Mark Redlingshafer of CBRE represented the seller.
Sealy & Co. a commercial real estate investment and operating company with corporate offices in Dallas and Shreveport, La.
For more information on Houston office space, Houston retail space or Houston warehouse space and Houston industrial space, please call 713 782-0260 or see my web site at: www.houstonrealtyadvisors.com  Thank you for your interest.
The Houston Country Club hosted Joe Theismann; Motivational Speaker, and former NFL champion this morning during a breakfast conference sponsored by Holba. He discusses his biggest tip for success: being in service to the world and he used JJ Watt as a prime example to explain that.
Joe Theismann says he remembers everything that happened that night he broke his leg. He says it was the day that he died and got brought back to life in a way that he is forever grateful for. He took all of the encouragement from the stands as they gave him a standing ovation. He was encapsulated by the roar of the crowd as he was being pushed away on the stretcher.
In a room full of Real Estate Brokers who were there to witness Theismann's wisdom they deliberately ignore their eggs and bacon that's in front of them, they are mesmerized by his presence. I mean, how can you resist that bacon smell? That's how mesmerizing Joe Theismann's energy was.
He has so much energy at 7:30 in the morning and wasn't even drinking a cup of coffee. What is his secret? His secret is success and admiration. His top love language is probably affirmation I bet you his super bowl rings on that one. All of them.